Awards
Congratulations to the chapters across the realm who have achieved recognition.
Has your chapter or colony received acknowledgements from your community? Let us know.
Recent Award Announcements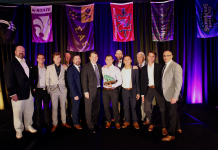 This article originally appeared on the California State University-San Marcos NewsCenter. When he first arrived at Cal State San Marcos, Alexander Zarrabian had no interest in Greek life....